Sarto & Dressingz
love sustainable fashion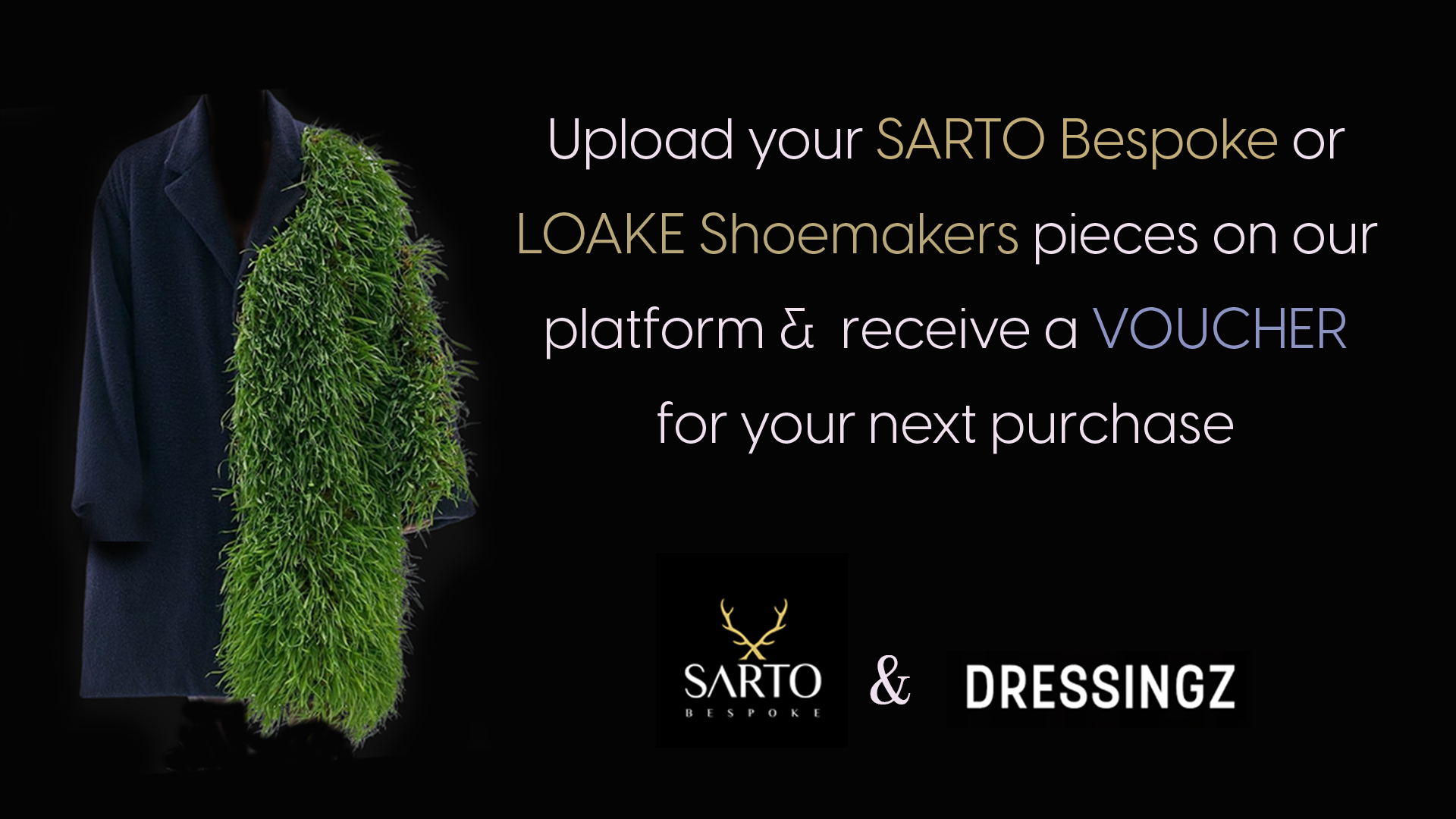 Fashion is among the top five-largest polluting industries with its present business model an obvious contributor of stress on natural resources. If the production and consumption current tendencies continue, the industry's environmental footprint will reach even more dangerous measurements. According to the latest study released by the UN Climate Change, the fashion industry contributes to about 10 percent of global greenhouse gas emissions – due to its long supply chains and energy-intensive production – and consumes more energy than the aviation and shipping industry combined.
DRESSINGZ was born out of concern for planet and love for fashion. Our mission is to create a community of fashion lovers interested in refreshing their living and dressing by circulating high-end goods, spending wisely and finally, contributing to our planet's wellbeing. We believe in responsibility and appreciate businesses that follow a conscious path.
This is why we proudly announce the partnership between DRESSINGS and SARTO bespoke and welcome all pre-owned SARTO bespoke and Loake Shoesmakers pieces on our platform.
SARTO is the place where imagination and necessity meet, to design masculine elegant functionality. SARTO focuses on bringing together the complete tailoring of bespoke outfits, the masculine language and fashion advisory service to the highest standards.
If you own SARTO bespoke or Loake Shoesmakers items that you stopped wearing, you want to encourage the fashion circularity model and would like to declutter your wardrobe, enlist them on DRESSINGZ. To express the appreciation for your sustainability-driven effort, SARTO will offer a 5% discount voucher that can be used for your next purchase, at their atelier or on their website.
There are three simple steps to follow:
1. Create an account on our website
2. Publish the pre-owned SARTO item that you want to sell
3. Receive the 5% discount voucher
Join our community of conscious luxury, fashion lovers!
Photo credits: Loewe Men SS23 via PhotoVogue